Hong Kong – 30 January 2018, CALC (the "Group", SEHK stock code: 01848), a full value-chain aircraft solutions provider for global airlines, is pleased to announce that "Huatai Securities Asset Management – CALC Phase I Asset-backed Securities Program", China's first asset-backed security (ABS) which is denominated and settled in a foreign currency, and the first ABS in aircraft leasing in the public placement market is successfully listed today on the Shanghai Stock Exchange.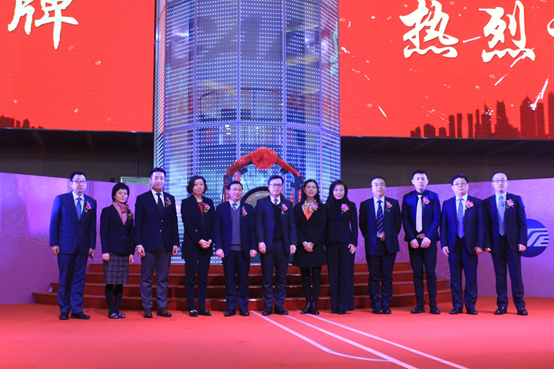 Mr. LIU Shaotong, Executive Vice President of Shanghai Stock Exchange (5th from left), Mr. Mike POON, Chief Executive Officer of CALC (6th from left), Ms. Winnie LIU, Deputy Chief Executive Officer and Chief Commercial Officer of CALC (5th from right), Ms. CUI Chun, President of Huatai Securities Asset Management (6th from right), Ms. ZHU Qian, Vice President of Huatai Securities Asset Management (4th from left) and other investor representatives attended the ABS listing ceremony
China Asset Leasing Company Limited, a company registered in Tianjin by the Group, is the issuer of this ABS and has its aircraft leasing assets as its underlying assets, while Huatai Securities (Shanghai) Asset Management Co. Ltd. ("Huatai Securities Asset Management"), is the manager for this ABS program denominated and settled in foreign currency.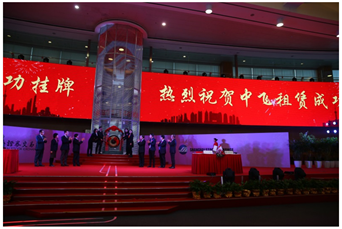 Guests witnessed the gong-hit ceremony symbolizing the commencement of trading
As the first foreign currency asset-backed security and first aircraft leasing ABS listed on Shanghai Stock Exchange, this ABS product adds diversity to the types of financial products available in China, fills the void of ABS products denominated and settled in foreign currency, and provides an important investing and hedging tool for domestic investors. It also holds significance in attracting USD investment in mainland China and in reducing outflows of USD-capital. Meanwhile, this is an important step by CALC and Huatai Securities Asset Management in actively executing the "One Belt One Road" (OBOR) strategy and supporting the real economy in accordance with the national foreign exchange administration policies, which serves an important and historic purpose.
The successful listing of the ABS opens up a new financing mode and signifies CALC's efforts in exploring new financing channels for the aircraft leasing industry in China. For institutional investors, the aircraft leasing ABS product, with mainly scalable Chinese airlines with good credits as lessees, will enable them to mitigate credit risks while achieving relatively high investment returns.
Because of the complexities involved with foreign currency, aircraft leasing assets, regulatory policies, and specialized transaction structures, the hurdles for innovation in aircraft leasing finance has always been high. Under the guidance of China Securities Regulatory Commission (CSRC), with strong support from the country's foreign exchange department, Shanghai Stock Exchange and China Securities Depository and Clearing Corporation Limited, CALC and Huatai Securities Asset Management overcame numerous challenges to create a stable and viable product structure and trading arrangement that are in compliance with national policy over the span of two years.
Mr. Mike Poon, Chief Executive Officer of CALC, commented, "We are excited about the listing of the asset-backed security (ABS) launched by Huatai Securities Asset Management and CALC on the Shanghai Stock Exchange today. As China's first ABS denominated and settled in a foreign currency, and the first ABS in aircraft leasing in the open market, this ABS sets a precedent for major financial innovation, marking a milestone for both the aircraft leasing industry and the development of China's asset securitization. Currently, CALC is striving to solidify its strategic position as an aircraft full life-cycle solutions provider, supported by its strong order book, diversified portfolio of products and services and global footprint. CALC will continue to leverage its expertise to support the development of the Aviation Silk Road as part of China's 'One Belt One Road' Initiative."
CALC ranked as one of the top 10 global aircraft lessors with its combined asset value of fleet and order book exceeding US$10 billion as of September 2017, according to ICF International, one of the world's largest and most experienced aviation and aerospace consulting firms. As of the ABS listing day on 30 January 2018, CALC has a fleet of 110 aircraft. CALC's unique business model offers services covering an aircraft's full life cycle to meet airlines' fleet management requirements, including services for new aircraft, used aircraft and aircraft coming to the end of their life.
In recent years, the civil aviation industry in China has witnessed a rapid growth and the aircraft leasing market is also booming, driven by the tremendous rise in demand in China's aviation market. As a service sector supporting the development of the aviation industry, the aircraft leasing industry plays an important role in connecting various segments together, including aircraft manufacturing, transportation, general aviation and the finance industry, and has particular advantages in terms of supporting the upgrade of industry structures and related industries. Demands for aircraft lease financing are increasing year-on-year as even a single aircraft is a costly investment.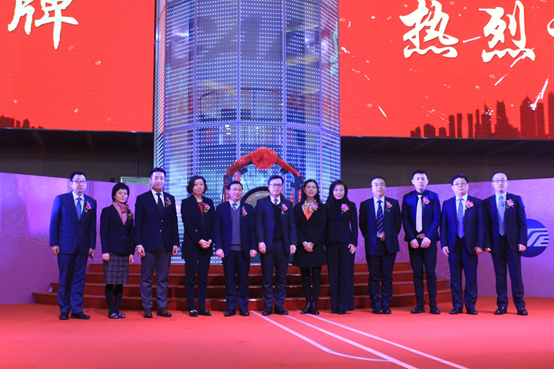 The ABS is structured in 01~08 tranches with the longest product maturity period of 7.65 years. All tranches are rated AAA by China Cheng Xin International. The ABS, with an amount of US$171.33 million, is highly sought after among large-scale financial institutions including insurance companies and banks.
Full name: Huatai Securities Asset Management – CALC Phase I Asset-backed Securities Program
(华泰资管-中飞租一期资产支持专项计划支持证券)
Abbreviation: CALC 01-08
(中飞租01-08)
Stock code: 146901-08.SH