CALC Group is pleased to announce that its MRO business platform - FL ARI Aircraft Maintenance & Engineering Company Ltd ("FL ARI") , has successfully completed full borescope inspection procedures for four CFM56 engines and two auxiliary power units (APU) for two Boeing 737-800 aircraft. This is the first time FL ARI provided services outside its service base in Harbin Taiping International Airport and accomplished tasks commissioned by the client.
Full borescope inspection procedures are applied to core parts of the engine and the components that cannot be accessed under normal circumstances, using borescope inspection instruments. The full borescope inspection procedures commend the most stringent requirements for technical proficiency of the team. The procedures were applied this time on CALC's owned aircraft, keeping them in safer and fit-to-fly conditions for delivery. Not only has the successful completion of this project showcased FL ARI's strengthening and diverse maintenance service capabilities, it also exhibited seamless coordination within CALC Group in managing aircraft assets along their full lifecycles.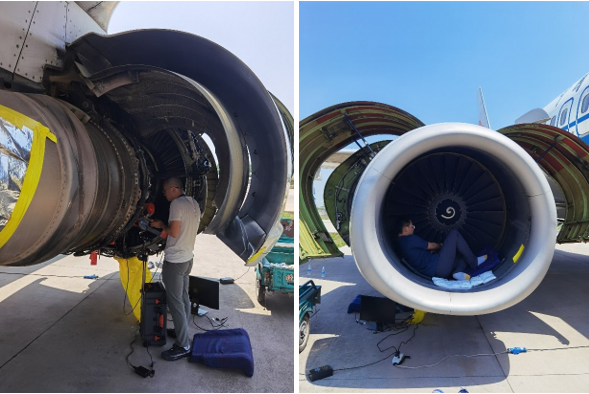 Established in 2018, FL ARI is the first independent MRO service provider in Northeast China to provide MRO services for domestic and Asian narrow-body aircraft. The company focuses on aircraft line and base maintenance, aircraft disassembly and recycling, and engineering service consulting. Over the years, FLARI has obtained a number of approvals, including CAAC Part-145 line and base maintenance license, EASA Part 145 line maintenance certification. It is also the first maintenance service provider with aircraft disassembly qualification approved under CCAR Part 145 of the Civil Aviation Administration of China. With the newly added Part-145 base maintenance approval for Boeing 737NG, FL ARI is on the way to strengthening its position as an undeniably important Chinese MRO market player.