Hong Kong – 25 May 2017– CALC (the"Group", SEHK stock code: 01848), a full value-chain aircraft solutions provider for global airlines, is pleased to announce that the Group has delivered the first Airbus A320-200 aircraft to Spring Airlines, with the other three aircraft to be delivered to the airline within the year.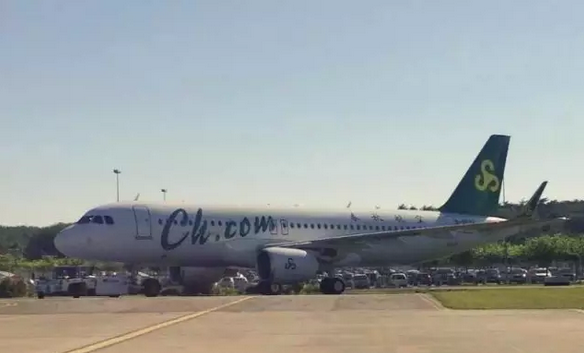 The delivery followed the signing of a lease agreement for four Airbus A320-200s between Spring Airlines and CALC. This first and successful delivery lays a solid foundation for future cooperation, as well as unveils further potential development opportunities in China's aviation industry.
Mr. Mike POON, Chief Executive Officer of CALC, said, "Spring Airlines is China's leading low-cost carrier, which has a successful business model that is widely recognized across the industry. We are honored to have formed this partnership with Spring Airlines and are grateful for the confidence the airline has placed in our strength and professionalism. The cooperation marks an important step that CALC has taken towards developing its top-tier airline client base in the country, and shows our strong support for the rapid development of China's private airlines.
Mr. POON continued, "Based in Hong Kong, CALC is devoted to leveraging its strengths in the aviation financing sector to provide innovative and value-added fleet management solutions for Chinese and global airlines. Our professional aircraft full life-cycle solutions, efficient execution capability and extraordinary aircraft delivery capability will facilitate Spring Airlines to expand its fleet, enhance its transport capacity and lower the age of its fleet, which in turn will further enhance its market position. We hope to maintain a long-term partnership with Spring Airlines, and we look forward to exploring and grasping the opportunities presented by the development of China's aviation industry together."
Established in 2004, Spring Airlines is one of the first private airlines, as well as the first and the largest low-cost airlines in China and the first private airline to be listed in China. As of May 2017, Spring Airlines' fleet size totals 70 aircraft with 162 domestic and international routes. Among which, 93 are domestic routes and 69 are international routes.