Hong Kong – 8 March 2017 - China Aircraft Leasing Group Holdings Limited ("CALC" or the "Group", SEHK stock code: 01848), a full value-chain aircraft solutions provider for global airlines, is pleased to announce the appointment of Mr. Yu Tai Tei as Chief Risk Officer with effect from 27 February 2017.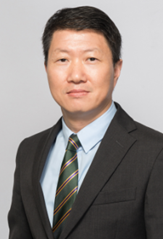 Mr. Yu Tai Tei, Chief Risk Officer of CALC
In his new role, Mr. Yu is responsible for CALC's risk management and internal controls. With a deep understanding of the Group's business operations as well as its risk tolerance and thresholds, Mr. Yu will tailor and streamline a comprehensive risk management framework for the Group and will analyze all risk-related issues so as to manage inherent risks in the Group's business activities. Aside from full compliance with the statutory requirements, Mr. Yu will help to enhance CALC's corporate governance structures and optimize the Group's business model.
Mr. Yu has more than 30 years of working experience with multi-national and Hong Kong-listed companies, as well as the Hong Kong Inland Revenue Department, in the areas of finance, business control, auditing and tax. He first joined CALC in June 2013 as Chief Financial Officer. Mr. Yu is a fellow member of the Association of Chartered Certified Accountants, the Hong Kong Institute of Certified Public Accountants (HKICPA), the Institute of Chartered Secretaries and Administrators, the Hong Kong Institute of Chartered Secretaries, and the Hong Kong Institute of Directors. He is also a Chartered Professional Accountant, Canada. Furthermore, Mr. Yu is accredited as an authorized supervisor by the HKICPA to train prospective members of the institute.
Mr. Mike Poon, Chief Executive Officer of CALC, commented, "It is with great honor that we welcome back Mr. Yu to our senior management team. As the first full value-chain aircraft solutions provider in Asia, CALC believes that risk management is an indispensable part of its overall strategic planning. Mr. Yu's rich business control and risk management experience is a valuable asset to the Group. With a strong risk management professional onboard, we are positive that Mr. Yu will provide a clear direction, which will see the Group execute its plans in a sound and effective manner, thus helping CALC to achieve its strategic goals and reinforcing its leading position in the industry."