Hong Kong – 4 January 2017 − China Aircraft Leasing Group Holdings Limited ("CALC" or the "Group", SEHK stock code: 01848), the largest independent operating aircraft lessor in China, is pleased to announce the appointment of Mr. Matt Corley as Senior Vice President of Marketing - North and South America with effect from 1 January 2017.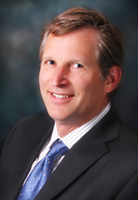 Mr. Matt Corley, Senior Vice President of Marketing - North and South America of CALC
This position aims to capture aircraft leasing demand in the North and South American markets. Matt will have responsibility for aircraft sales and marketing in the Americas, with a key focus on leasing of aircraft in the region. Based out of Seattle, USA, Matt will work with the management team to develop the Group's international marketing strategy and manage the Group's relationships with airlines and other aviation partners globally.
With more than three decades of experience in the industry, Matt Corley has a proven track record in direct airline leasing and marketing, aircraft trading, fleet management and aircraft securitizations. Matt joins CALC from Metric AirFinance, where he was Managing Partner and oversaw all aspects of aircraft sales, marketing, management and consulting for the boutique firm. Before that, he developed asset management infrastructure and protocols for a new aviation fund on behalf of RPK Capital LLC in his role as Managing Director and General Partner. Prior to that, Matt spent eight years with Macquarie AirFinance, having worked his way up to become the firm's Senior Vice President Marketing - Americas. Matt began his career as a Boeing engineer before moving to GATX Capital Corporation, where he spent 17 years at GATX Air in technical, fleet planning and trading roles.
"We are excited to welcome Matt to our senior management team," Ms. Winnie LIU, Deputy Chief Executive Officer and Chief Commercial Officer of CALC, commented. "With his extensive career and exposure in the international aviation industry, together with his strong experience in the technical aspects of aviation and fleet management, we look forward to expanding our relationships with airlines and other aviation partners in the North and South American markets, and to continue providing full-fledged aircraft solutions globally."