22 December 2014, Hong Kong - China Aircraft Leasing Group Holdings Limited ("CALC" or the "Group", stock code: 01848.HK), the fastest-growing independent aircraft operating lessor in Greater China, announced the delivery another two new A320 aircraft to China Eastern Airlines Corporation Limited ("CES"), marking the 42nd and 43rd aircraft of CALC's fleet.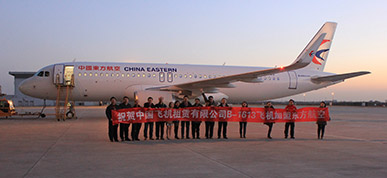 The aircraft was delivered at the facilities of Airbus in Tianjin, China on 19 December 2014. In August 2013, CALC has entered into an operating lease with CES encompassing the delivery of six A320 aircraft to CES which is completed upon this delivery. The previous 4 aircraft were delivered in June, August, September and November respectively in 2014.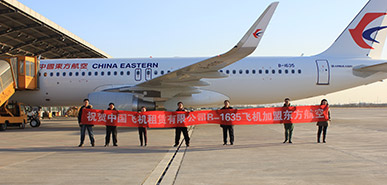 With years of extensive experience in onshore and offshore leasing project execution in the aviation industry and diversified financing network and channels, CALC strives to provide airline customers with comprehensive services of the highest quality. Led by the professional management team and our strong shareholder base, CALC has entered into high-growth development stage and is developing into the international market offering domestic and overseas airline customers with highly customized value-adding full value-chain aircraft solutions.


For more information, please contact:
China Aircraft Leasing Group Holdings Limited
ir@calc.com.hk or office@calc.aero

About China Eastern Airlines Corporation Ltd.
Headquartered on the grounds of Shanghai Hongqiao International Airport in Shanghai, China, China Eastern Airlines ranks among the world's top 5 airlines in terms of passenger transportation volume. As one of the three major airlines in mainland China, it flies a fleet of more than 400 long-haul and short-haul aircraft with an average age of less than seven years.
China Eastern Airlines is the core enterprise of China Eastern Group and the first Chinese airline company to be listed in Hong Kong, New York and Shanghai.