Hong Kong – 26 October 2018 – CALC (the "Group", SEHK stock code: 01848), a full value chain aircraft solutions provider for global airlines, is pleased to announce the appointment of David Morris as Head of Technical & Asset Management with effect from 15 October 2018. He will directly report to the CEO.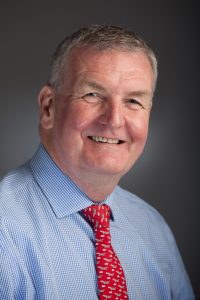 Mr. David Morris, Head of Technical & Asset Management of CALC
With his other role being the Director of Aircraft Leasing, David will take charge of the Technical & Asset Management team and Aircraft Customization and Delivery team for all regions. David brings with him more than 40 years of experience in the aviation industry, having extensive technical and commercial expertise in the areas of aircraft leasing, technical asset management, international client relationship management and team coaching/ mentoring.
David joined CALC in July 2017 as Director of Aircraft Leasing, focusing on supporting the CALC Technical and Commercial teams in executing business strategies decided by the Board. Prior to joining CALC, David held the position of Executive Director – Aviation Finance at Standard Chartered Aviation Finance, Dublin, having responsibility for marketing of owned and managed aircraft assets for lease and sale and also negotiating aircraft leases and purchase/ sale transactions. Prior to this role, he was VP Technical at Pembroke Capital Limited, providing technical asset management support and assisting the commercial teams in transacting aircraft leases and sales. David also served as Chief Operating Officer at Aerotech, a boutique asset management services provider to the aircraft leasing industry.
David Morris commented, "I am thrilled to take this expanded role. I look forward to working with a talented and passionate team both at CALC and ARI to maximize the capacity and development of our technical & asset management as well as our established aircraft customization and delivery functions of CALC group."
Mr. Mike Poon, Chief Executive Officer of CALC, added, "David will play a pivotal role in integrating the Technical & Asset Management and Aircraft Customization and Delivery teams across the CALC group. There is no doubt that the synergy of these two functions will be advantageous for the company and with focused optimization, we will be best placed to enhance our overall asset management capability and sharpen our position as a full value chain aircraft solutions provider."
- END -