CALC was named "Outstanding Aviation Enterprise" in "Hong Kong Outstanding Listed Enterprises 2021" hosted by financial magazine EDigest, and later received "ListCo Excellence Award 2021" co-organized by another two financial press am730 and ifeng.com in recognition of its steady performance amid the pandemic, attributable to its full value chain aircraft asset management abilities. The judging panels comprising of fund managers and investment analysts also highlighted CALC's ESG endeavors to provide various fleet upgrade services to promote sustainable aviation.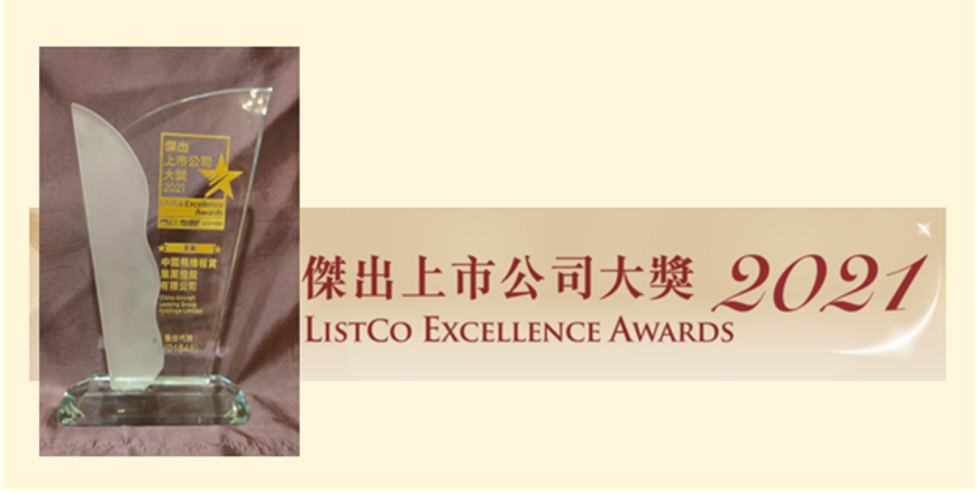 EDigest has been hosting the "Hong Kong Outstanding Listed Enterprises" award series for 18 years since 2004, endorsing outstanding listed companies which excel in areas of corporate vision and mission, financial performance, business achievements, corporate governance, R&D accomplishments and popularity among investors for the year.
The "ListCo Excellence Awards" is among the few award events in Hong Kong that are hosted by different financial and media platforms, drawing references from opinions of investors in Hong Kong and Mainland China and inputs from fund managers and investment analysts.