Tianjin - 10 September 2015 - China Aircraft Leasing Group Holdings Limited ("CALC" or the "Group", stock code: 01848.HK), the largest operating aircraft lessor in China today completed the delivery of a new A320 aircraft to Sichuan Airlines at the facilities of Airbus in Tianjin, China, marking the 54th aircraft of CALC's fleet.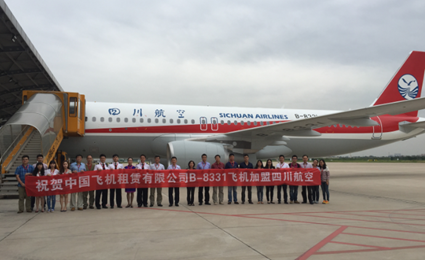 CALC had completed the delivery of three A320 aircraft to Sichuan Airlines in 2015 according to the leasing agreements signed between CALC and Sichuan Airlines in August 2014. The first and second aircraft had been delivered in March and June 2015 respectively. The quick delivery of three new aircraft again demonstrates the Group's flexible delivery capacity as supported by its close relationship with Airbus.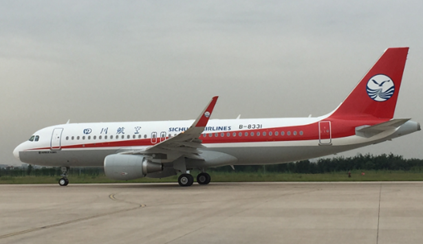 The aircraft is equipped with sharklets for fuel-efficiency enhancement. Rockwell Collins inflight entertainment system and advanced B/E catering equipment are also installed in the aircraft. CALC's portfolio is made up of current generation Airbus and Boeing aircraft with an average age below 2.8 years. CALC is adopting an aggressive fleet expansion plan, expecting its fleet size to grow to 168 aircraft by 2022.
Banking on the wealth of opportunities presented by the growing aviation markets, the Group's strategy includes plans to diversify its client base and increase its overseas market share in line with its business blueprint, as well as the active consolidation of its leadership position in the Chinese markets. The Group's aircraft disassembly centre in Harbin has been formally commenced. Once completed, it will meet a need in the industry that is as yet unfulfilled, and further consolidate CALC's position as a full value-chain aircraft solutions provider.