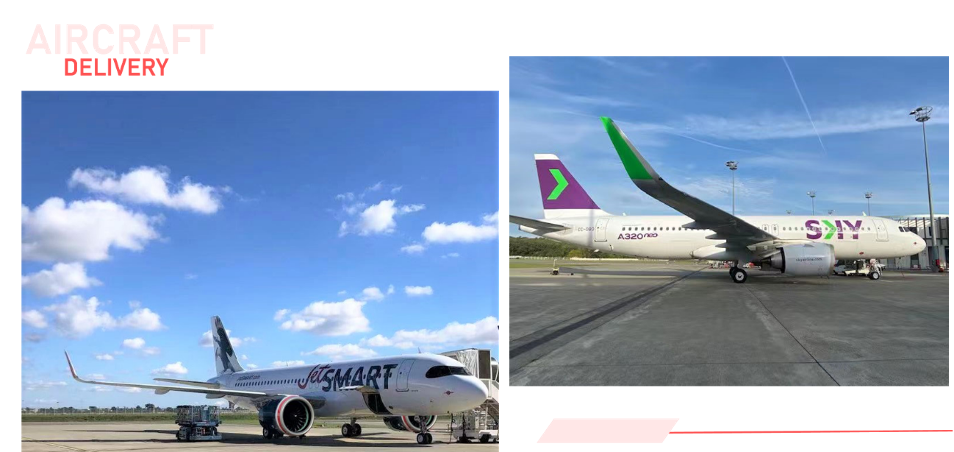 CALC is ushering into a high season for deliveries in autumn. A few days ago, we successfully delivered a new Airbus A320neo aircraft to each of JetSMART and SKY Airline of Chile. This is the fifth new aircraft delivered to JetSMART, and the second new aircraft delivered to SKY Airline. As of the date of the deliveries, CALC's fleet totaled 135 aircraft, together with 252 on order book, including 156 Airbus, 66 Boeing and 30 COMAC aircraft.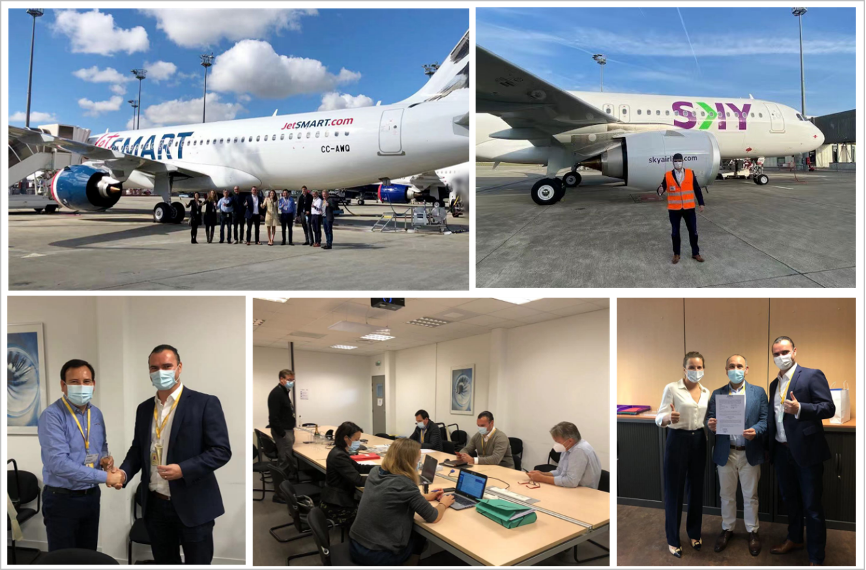 Latin America leading in full recovery with popular international short-haul routes
With recovery of the Latin American market, especially in Brazil, Chile, Mexico and other countries where vaccination rates are pushed up, more than 70% of the world population has completed the vaccination. Coupled with a series of measures such as relaxing border restrictions and increasing flights, the load factor of the Latin America market as a whole dropped only 18.6% from 2019 levels to 72.9% in June 2021, according to IATA data, and ranked first in all world regions for nine consecutive months.
Unlike rapid recoveries of domestic markets in China, the United States of America and other countries, the Latin American market takes the lead in the recovery of international short-haul routes that connect hubs between countries in the Latin America region. In Mexico and other countries, when domestic air passenger traffic yet fully recovered, passenger traffic on international routes has quickly surpassed pre-pandemic level.
CALC continues to reinforce its expansion in Latin American market for the recovery opportunities ahead
CALC has been diving deep into the rise of emerging markets in Latin America, taking the lead in laying out our expansion blueprint there in the past few years and has continuously cooperated with several airlines in the region. In 2017, we delivered the first A320neo airliner to JetSMART, a move that not only kicked-start our first cooperation with each other, but also marked the first step for CALC to enter the Latin American market.
In the second half of this year, rapid rebound in the Latin American market also strengthened CALC's confidence in further expansion in this market. The Group plans to deliver 4 new aircraft to Sky Airlines within this year, beefing up our collaborated fleet to a total of 6 aircraft. We expect that after the market had been bottomed out by the pandemic, global aviation will usher into a new industry upcycle. With our edges in maintaining sufficient orders for popular models, CALC can provide diversified fleet services for airlines in the region, helping airline customers complete capacity replenishment and optimization during the transitional period and benefit from the industry upcycle.
To date, CALC has delivered 5 aircraft and 1 engine to JetSMART. Together with the 2 aircraft delivered to Sky Airlines and the 5 aircraft to Viva Air. CALC boasts a fleet of 12 aircraft and 1 engine in Latin America.
Maintaining a high-quality clientele and deepen partnerships
JetSMART was established in 2017 and is part of Indigo Partners. With corrections in the Latin American aviation market due to the pandemic, JetSMART has grown into the second largest airline in Chile with its premium operating performance, bucking the repercussions. Its international route network covers entire Latin America, boasting a 25% share in the market.
A high-quality clientele constitutes the core competence of CALC in mitigating the impact of the pandemic. As of June 30, 2021, 78% of CALC's own fleet is leased to Chinese airline customers, and the remaining 22% is leased to overseas airlines. Among them, customers in the Americas account for 5.8%, which are all large-scale airlines with strong shareholder support.
With gradual improvements in global pandemic containment, airlines need more diversified aircraft solutions. As always, CALC will leverage its professional asset management capabilities along the aviation industry chain to help airline customers replenish their capacities and optimize their fleets. At the same time, these activities establish a firm footing for the Group to continue its expansion in overseas markets.