15 July 2022, CALC, a full value chain aircraft solutions provider for the global aviation industry announced that the Company has completed what is believed to be the first successful non-consensual repossession of an aircraft from Saudi Arabia. The repossessed A320-232 was then redelivered to Danish Air Transport ("DAT") which will embark on fresh service missions under new lease arrangements. The journey of repossessing the aircraft including recovery, maintenance, remarketing and redelivery, showcases the seamless coordination of different full aircraft lifecycle service functions within CALC, reinforcing the Group's advantageous footing for progressing into a global aircraft asset manager.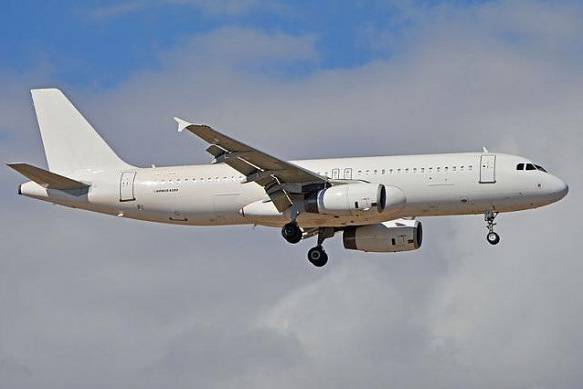 The CALC team exhibited resilience in dealing with a number of obstacles to successful execution, not least from the Covid-19 pandemic. On top of having the aircraft repossessed in Saudi Arabia, managing Return to Service (RTS) maintenance and repatriating all the aircraft records, CALC quickly initiated its comprehensive support system for the supply of two engines from its own inventory to support its new lease missions.
Working in parallel, detailed and robust negotiations were ongoing for a new long-term lease. Coordinating effectively within CALC the technical, asset management, legal, risk management, marketing, commercial, banking and finance, taxation, pricing, lease and transaction management and executive management functions, the aircraft was ready for delivery one week ahead of schedule after receiving a fresh livery.
Mr. Jesper Rungholm, CEO of DAT, said: "We are very pleased to have concluded this transaction with CALC culminating in the long term lease of a modern, young and fuel efficient aircraft. As a result of the overhang of the pandemic, both teams had to overcome a number of significant challenges to cater for our operational needs. DAT found CALC to be creative, solution orientated, proactive and an extremely fair partner throughout. "
Mr. Mike Poon, CEO of CALC, said: "We are delighted to continue to build our relationship with DAT with the lease of this aircraft. We are pleased to be part of the ever unfolding DAT story and hope our aircraft will play an important part in expanding their business and contributing to their increased and ongoing success. The redelivery of this repossessed aircraft represents a notable triumph for great team work within the Group. CALC's asset management capabilities have grown substantially alongside its well-tested risk management infrastructure. We believe the marketplace is now more familiar with the wide array of solutions that we can provide. The project will add to our long track record of successful used aircraft asset servicing and management which put us on an advantageous footing when competing with industry peers by delivering exceptional value to airline clients and aircraft asset investors."